Ah! art
Since 2012, I began organizing interactive community art events in the underserved communities of Chicago. As a community collaborative, Ah! Art works with local organizations in the area to create fun, free and safe environments for self-expression. Bringing together artists, volunteers and musicians, summer art events have taken place in West Garfield Park & Englewood, Chicago, IL and Guerrero, MX.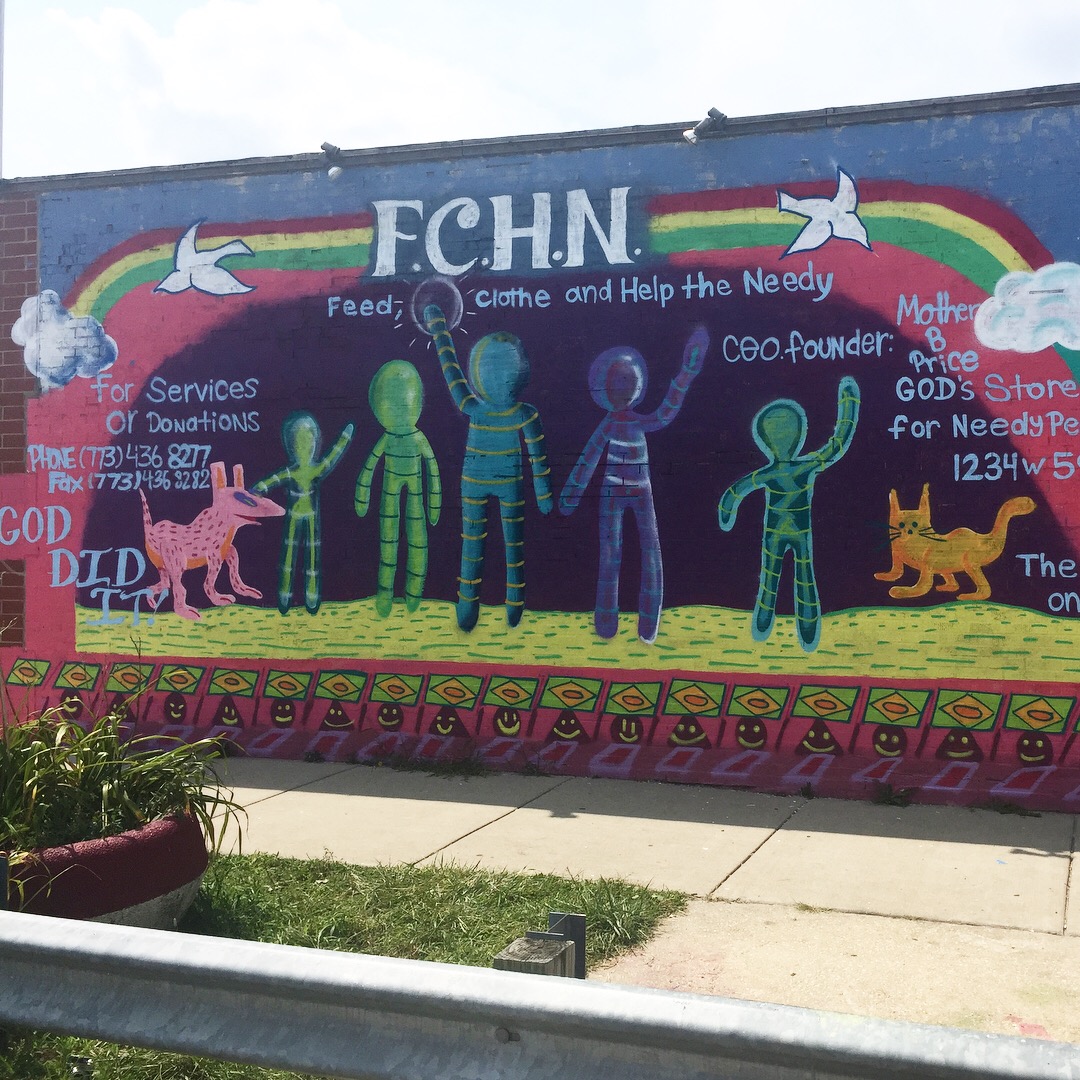 Mural Revitalization Project!
August 2017, Ah! Art teamed up with After School Matters' mural program, Walls of Hope! This was the second event with Feed Clothe & Help the Needy (FCHN), a soup kitchen in Englewood. FCHN needed a new mural and we were able to deliver! Make sure to follow Ah! Art on Facebook to keep up to date with the latest adventures!
Back 2 School Event w/ FCHN!
In September 2016, Ah! Art teamed up with Feed Clothe and Help the Needy (FCHN), the last remaining soup kitchen in Englewood, for a back to school event!
Eduardo Neri, Guerrero, MX Project
In April, 2012 I began a collaborative art project with a group of children in the community of Eduardo Neri, Guerrero, México.
With the help of my family who live there, personalized packages were sent to 7 children (ages 2-12) from 4 different families with art supplies, a disposable camera and candy (duh). The children were asked to partner up to participate in this collaborative art game.
Through a video I uploaded on Vimeo, I got to personally thank them for participating and guided them through a mask making demonstration. In their package they had all the supplies needed.
With their disposable cameras, they were asked to go out into their community in partners and capture the things that make them happy.
In 2015, I finally got to meet these young people in person and talk to them about their experience.
Special shoutout to them and my fam for participating! I will be uploading their pictures soon, so stay tuned.
Click here for details on the personalized packages.